Colorado is a mecca for "jeep" trails.  Their all over the state.  They range from sedan accessible "drive in the park" to "your guaranteed to have vehicle damage" trails.   
DISCLAMER:  The authors of this article are amateur occasional visitors to Colorado and possess no special skills, expertise or detailed knowledge about any of the material presented.  Furthermore much or all of the material may be seriously out of date.  Material is intended to be a "starting point"  for users to search for accurate up to date information about the hundreds and hundreds of fine trails available in the great state of Colorado.
  A few things to consider:
Summer is the peak season.  The more popular trails can get dusty and so crowded that the driver has to watch the road instead of enjoying the scenery.
 The higher elevation passes can be blocked with snow until July and even longer.  So it's best to check the numerous 4 wheel web sites and/or call the Colorado highway number for updates.
Be mentally prepared to turn around if conditions exceed your vehicle and driving skills near the top.  You can always view the downhill trail by approaching from the other end.
Take plenty of water, a little food and clothing sufficient to spend the night if you have to. A shovel, jack and a board can often get you unstuck.
 A second vehicle with a tow strap and/or a winch will come in handy on the more difficult trails and give you more confidence if you encounter a snow bank or mud hole.
  Motels can be booked up in the peak season.  If U book ahead and end up on the wrong side of your trail it's a pain to have to drive 100 miles in the dark to return to your booked motel.  On the other hand, sleeping in a tent is no fun either.  A compromise is to book a place early in the morning when you have a better idea of where you will be spending the night.  And be mentally prepared to have to pay for a second motel occasionally if you end up too far away from the booked one. Try really hard to not run the trails at night just to get back to your booked motel.
Equipment:

Sedan:
A standard 2 wheel drive sedan is fine for several really nice scenic trails, both paved and on well-maintained dirt roads.  Not especially "adventuresome" but if that's what you have, it's still great.  And it doesn't take any special driving skills.
   4 wheel drive pickup/suburban:
A large majority of the "jeep" trails can be run with these vehicles.  The more challenging ones will of course require more driver skills.  And a few trails require a narrower wheelbase or a shorter wheelbase than these vehicles, especially "crew cab" or long bed pickups.  Vehicles with higher ground clearance and larger tires can tackle tougher trails without damage.
   Jeep:
A stock jeep has the advantage of a shorter and narrower wheel base and decent ground clearance.  Adding things like lockers (locks the differentials) and larger tires helps a lot.  A bumper mounted winch will give you options to try traversing snow patches and mud holes.  For fording deeper creeks a "snorkel" can prevent ingesting water into the engine.   Don't forget a shovel.
  ATV: 
You can rent these all over the state.  They have short, narrow wheel bases, low pressure tires, and very flexible suspension systems, so at low speeds they crawl right over impressive rocks with ease.  They come in a wide variety of styles and sizes from single seater to 4 seaters.  The smaller ones with handle bars are surprisingly easy to drive.
  Dirt Bikes:
Not the place to learn to drive a dirt bike.  If you're not an expert, best to dirt bike elsewhere.  If you are, you know the risks. 
Some trail suggestions:
          The alpine loop:
  From Lake City, Co you can take "Engineer's Pass" west to the ghost mining town of Animas Forks, then take
"Cinnamon Pass" East back to Lake City.   Or you can start at Silverton, Co and run it the other way.  The scenery is absolutely spectacular.  The passes are snowplowed fairly early and well maintained unlike a lot of the other trails. Any 4 wheel drive vehicle is fine, and a front wheel drive with decent ground clearance will probably work.  Driving skills required are modest, although a few spots are fairly narrow and require finding a wide spot to accommodate ongoing traffic.  If you plan on doing both passes, start reasonably early to give yourself time to enjoy the many scenic spots and other attractions. 
   Lake City is a small, laid back town if that's your thing.  Silverton is a much larger tourist town with lots of bars, restaurants and souvenir shops. There's a scenic train that comes from Durango several times a day discharging tourists.  The train is kind of fun one way, so It's possible to have half you party drive to the other end and swap the car for the train ride.
   Or at Animas Forks you can take Engineer's pass to Ouray, Co instead. A more difficult trail requiring a 4wd vehicle. Ouray is another major tourist town larger than Silverton.  Book ahead if you plan to spend the night.
  Black Bear Pass:
Black bear pass is a one way pass that ends in Telluride, Co.  Requires a short 4wd vehicle as the numerous switchbacks are very tight.  Mistakes are fatal, so this trail requires an experienced driver. 
Telluride is a fair sized town at the end of a dead end road.  It's at the base of one of Colorado's major ski resorts.  
From Telluride you can take the Imogene Pass to Ouray.  This trail is very scenic and passes through one of the larger mines with lots of nifty stuff to look at.  Moderate driving skills and a 4wd vehicle required.  One of the later trails to be opened in the summer so check first.
Imogene Pass:
If you took black bear pass to Telluride you can make the trip a partial loop by taking Imogene Pass from there back to Ouray.  Moderately difficult but no special skills are equipment necessary.  Not usually one of the first trails to be plowed so check if you want to go early.   Scenery is spectacular! Worth doing even if you have to drive a ways to Telluride instead of taking black bear.
Ophir Pass:
An easier trail that Imogene back east to Silverton from Telluride is Ophir Pass.  Just moderately difficult but not quite a scenic, it's a 10 mile pleasant and lightly traveled trail.  Pass is nearly 12000 feet so check to see if it's been plowed.
Schofield Pass:
Schofield Pass requires a reasonably narrow wheelbase as theirs a narrow spot with a wrecked vehicle downhill in the ravine.  It doesn't appear to be as narrow as it used to be but still pretty tight.  The best part of the trail is a section called the "Devils punchbowl".  Sometimes theirs people on the side watching the vehicles navigate the trail.  Experienced driver only. Rumer has it that there's been around 17 fatalities on this trail.
Medano Pass:
A great way to visit Sand Dunes National Park.  Skip the entrance fee.  Nice scenery and a moderately easy drive except for some sandy spots as you enter the park from the east.  If your traveling west from the east one of the earlier trails. 
Blanca Peak trail:
One of the trails where you "will" suffer equipment damage if you proceed all the way to the top.  Fortunately there's a competent welding shop not far away. Frequently there's a number of bystanders watching the vehicles try to traverse the upper parts.  The scenery is mediocre by Colorado standards so this trail if mostly for those who just want to challenge their equipment and driving skills.
Alpine Tunnel Trail:
This short trail is suitable for a 2 wheel drive sedan.  Starts in the host down of hancock and passes  by the closed railroad tunnel built in 1881. Scenery is good and driving should be easy?
Tin Cup Trail:
This trail starts near Taylor reservoir and passed through
the formally ghost town of Tin Cup and exits in the small tourist town of St Elmo. Passable with a stock suburban except for an optional side trail called "old tin cup" which requires a very advanced suspension and an expert driver.  The town of tin cup has a nice restaurant and St Elmo rents ATV 4 wheelers.  St Elmo is accessible by a good road so it's easy to drive a car to their and rent an ATV to tour Tim Cup Trail westward.
2 wheel "4 wheeling":
If you're in a low clearance vehicle and still want to tour Colorado's fabulous scenery there's lots of places for you too.
-The "Million dollar highway" (US 550) runs from Durango north and is one of the most scenic paved roads in Colorado.
-Independence pass is also nice and not as crowded.
-Creede, Co on US 50 is a nifty little town worth visiting.  You can wade up the creek running through town quite a ways in low water. 
Sponsors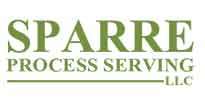 Colorado.sparreprocessserving.com