Vail Resort
Vail resort is a world class skiing destination. Access is super easy as its 2 hours from Denver International Airport directly on Interstate 80, which is maintained 24/7. The terrain is vast and varied, the lifts are modern and well maintained and the on mountain facilities are excellent. Depending on the snow conditions and holiday schedule lift lines can appear after about 10:30 on the more popular lifts.

For those who can afford it, The Lodge at Vail is a premier hotel with direct ski in/ski out access. But there's plenty of other hotels within walking distance of the lifts, including several national hotel chains.

Also, the sister resort Beaver Creek is a short distance away and theirs shuttle busses that go back and forth frequently. Ticket pricing at ski resorts have gotten more complicated than airline fares recently but last year you could buy a "multi-resort" pass good for Beaver Creek, Vail, Breckenridge, Keystone and Crested Butte Resorts. Skiing in general is somewhat more intermediate at beaver creek but there's a few pretty steep and deep runs there also.



A Basin:
Pretty much the opposite of Vail, A basis is much more laid back and user friendly.  Has a wide variety of terrain, including a nice area of steep and deep ungroomed area.  Popular with the younger not so prosperous crowd.
Breckenridge:
More of a family oriented moderate ability area than some.  Great if you have young kids. 
Monarch Pass:
Easily accessible from Colorado Springs, a smaller resort that's easily accessible as a day trip from much cheaper accommodations in town.  Nice place but not nearly as large as the ones deep in the mountains.
Wolf Creek:
Wolf Creek resort sits at the northern end of the Alamosa Valley.  This valley narrows to a point at the northern end, which apparently funnels the moist air from the south up into the mountains which produces consistent snow.  One of the only places in Colorado where you can book a Thanksgiving vacation early and count on at least some snow almost every year.  The resort itself is a smaller one and at least used to have limited on site accommodations.   Alternatives are to stay at South Fork, Co just northeast or Purgatory, Co to the southwest.   Southfork is preferred as the road from Purgatory can get snowed in more frequently although the accommodations are less than palatial.  Or you can stay in Alamosa and make the daily drive.  Be sure to rent a 4wd vehicle in any event.
As a final note there used to be a Poma lift not on the maps that had no signs pointed to it and hidden in the woods.  It went directly to the top of the ridge and the last section was really steep.  There was a big sign at the load station that said if you fell off you would NEVER be allowed to ride it again.  And sure enough it wasn't rare to have the lifty kick a skier off for violating that rule…. 
Telluride:
Telluride ski resort is directly north of the resort town of Telluride.  There's a lift in the center of town that takes you up the south face, which was what everybody used to do.  But the town continually refused to accommodate the expansion of the town needed to handle the increasing number of skiers every year so eventually the resort built a complete village in the middle of the ski resort.  Consequently most visitors go directly from the airport to the resort bypassing the town completely.  There's still lifts from the town center to the resort but skiing back used to be expert trails only. 
For us old timers, we miss the old days when the lift capacity vastly exceeded the number of beds in town so that lift lines were pretty much impossible.   Finally, if you plan on skiing out of bounds, Telluride has a history of fatalities so be careful.
Telluride has an airport but it's at a high altitude and only suitable for approached from the south.  So it's often closed in bad weather.  But if your booked on a flight that's diverted to Montrose the airline will generally bus you to Telluride with no action required on your part and a minimal delay.
Steamboat Springs:
Somewhat farther north than some of the others, steamboat offers lots of affordable ski in/ski out accommodations and it close to a nice town of the same name.  Good family resort.  But most of the mountain is somewhat less steep than some of the other resorts, so if you're a double black diamond type (that's rocky mountain double black, not east coast double black) keep that in mind. Also it's a little farther away from other ski resorts so you don't have as many options to try something different on your trip.
Keystone/Copper Mountains:
Nice resorts with good skiing.  Can't go wrong with these.  And along with Breckenridge their within easy driving distance of the Dillon Lake area.  So you can stay at an expensive motel in Dillon Lake and decide each day which resort you want to try out.
Purgatory Ski Area:
About 50 miles north of Durango this is another nice ski area.  Air service should be good into Durango and the road (US 550) is well maintained.   North if Purgatory the road goes to Silverton, a major summer tourist town.  If the road is open you can take a side trip there or possibly try to stay in one of the old Victorian hotels in town.  There's also a tourist train from Silverton to Durango, although it's temporarily down for repairs.  Train doesn't go all the way to Silverton in the winter.
Mary Jane/Winter Park:
There's an Amtrack train that goes from Denver directly to Winter park.  So presumably you could stay in Denver and ski Winter Park during the day.  But with so many skiers in Denver, it might be pretty crowded on powder days.  For that reason I've never skied either resort.
Aspen:
There's 4 ski resorts in the Aspen area.  Ajax is within walking distance of the town itself.  Snowmass, Aspen Highlands and Buttermilk are nearby.  The town itself is famous for having the billionaires chasing out all the millionaires.  The rumor is a rock star built a house near the airport then convinced them to close the airport after sundown so he wouldn't be disturbed.  In truth the runway is dangerously close to a mountain. 
Anyway there's still modestly priced (by Aspen standards) lodging available.  Buttermilk is an beginner/intermediate resort, Snowmass is slightly more difficult and Ajax (now called aspen mountain) and the highlands are more challenging.  If celebrity spotting is your thing this might be your best bet.
Sponsors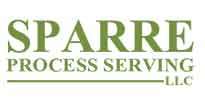 Colorado.sparreprocessserving.com